Please be aware that HRSA recently announced a funding opportunity to expand access to mental health and substance abuse services focusing on the treatment, prevention, and awareness of opioid abuse. HRSA will award approximately $195 million via Access Increases in Mental Health and Substance Abuse Services (AIMS) grant to eligible health centers. Each qualified HRSA community health center H80 grant recipient may apply online for funding up to $150,000 for one year. The award date is September 1, 2017. The window of time to apply for funding is narrow and the applications are due by July 26, 2017. A few details related are included in this letter. For more information and application details, see AIMS Program Opportunities.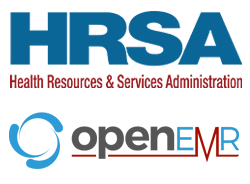 Ongoing funding is offered to expand access to mental health services, and substance abuse services focusing on the treatment, prevention, and awareness of opioid abuse, up to $75,000 (up to $37,500 for each service). Service expansion funding must be requested equally for mental health and substance abuse services (i.e., a request of $37,500 for mental health service expansion requires a request of $37,500 for substance abuse service expansion). Awarded funds must be used to increase hours of existing or to hire mental health service personnel to expand services for prevention and awareness of opioid abuse, and their integration into primary care.
One-Time Funding to Support Expanded Services: You may also request one-time funding to leverage health IT and/or training to support the expansion of mental health and substance abuse services focusing on treatment. Sub-program funding streams are: Community Health Centers (CHC), Migrant Health Centers (MHC), Health Care for the Homeless (HCH), and/or Public Housing Primary Care (PHPC). If one-time funding is requested, indicate which focus area(s) the one-time funding will address: Medication-Assisted Treatment, Telehealth, Prescription Drug Monitoring Programs, Clinical Decision Support, new or improved EHR implementation, Quality Improvement, Cybersecurity, Other Training, and/or Other Health IT.
---
OpenEMR was originally released as an open source project in 2002 and is maintained and supported by a vibrant community of volunteers and professionals. OpenEMR is ONC Certified as a Complete EHR and is the most popular open source electronic health records and medical practice management solution. OpenEMR is downloaded more than 6,000 times per month and it has been estimated that OpenEMR serves more than 100,000 medical providers and up to 200 million patients across the globe. OpenEMR may be installed and maintained independently by health care facilities or provided as Software as a Service (SaaS) on a cloud based system subscriptions offered by Certified OpenEMR vendors such as our company HealthTech, Inc.

OEMR is a nonprofit organization that was founded in 2010 to support the OpenEMR project with a mission to ensure that all people, regardless of race, socioeconomic status or geographic location, have access to high-quality medical care through the donation of free, open source medical software and service relating to that software. The OEMR organization is the legal entity that maintains the ONC certification for OpenEMR. If you have questions about OpenEMR or how to request funding for other health care technology, please do not hesitate to contact us.

Additionally, the Federal Office of Rural Health Policy (FORHP) is making $3 million available to expand opioid-related healthcare services in rural communities. The grants will support up to 12 grantees for three years. Applications for the FORHP program are due July 21, 2017. For more information, please click here.